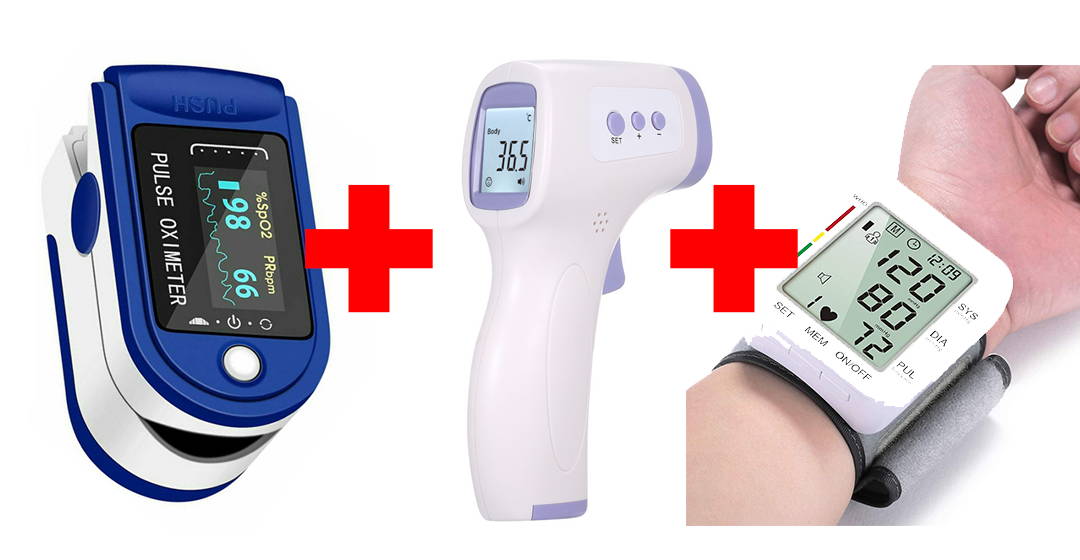 1 x Pulse Oximeter (Measures oxygen level & heart rate)

1 x Wrist blood pressure monitor

Shipped from United States
100% No-Risk Money Back Guarantee
Every home should have one of these now. People who have lung diseases and do not know it yet are waiting too long to go to the hospital because they don't realize their oxygen level is way down.
NOTE: If your oxygen levels drop below 89 please go to your health care provider as soon as possible.
Everyone have to have one . Especially now days and now that winter is close Every House need to have this ....
muy buen articulo
feliz con mi oximetro.. llego a tiempo, y facil de usar . muy importante tenerlo en hogares .
When my family member thought COVID might be in them, they bought this oximeter that put their minds at rest. It is helpful in many conditions. I have used this professionally and personally for years.
Very accurate.
I have heart palpatation issues and this comes in handy to monitor my heart rate It's also very useful when I exercise!
Works great!
Works great! I don't always notice when I'm having an attack because it's less suddenly-can't-breathe and more a slow strangling of my lungs. I was on a trip recently and had a very bad reaction to the pollen there. It took me three days of struggling before I realized what was wrong. I know, what a dummy! But an oximeter would have helped so I got this one. It's perfect, exactly what I wanted, and it helps me monitor my heartrate for other conditions I have. :)